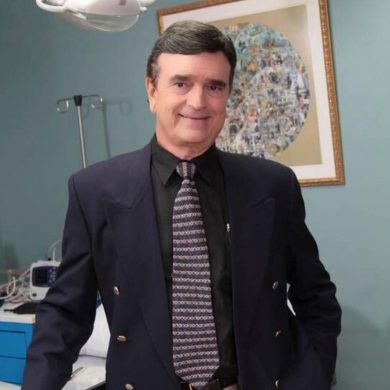 Dr. Jose Vazquez Tanus
MD AFACC FAARM FACA
Dr. Jose Vazquez Tanus is a board-certified graduate from San Juan Bautista School of Medicine in Puerto Rico. Is a fellowship-trained in Internal
Medicine, Invasive, Non-Invasive & Preventive Cardiology, from Saint Lukes Epicospal & Damas Cardiovascular training program with additional training in Heart Failure from Oshner Clinic, and certified clinical research professional. Dr. Vazquez Tanus is an Associate Professor of Medicine for the Ponce School of Medicine.
Is the founder of Research & Cardiovascular Center and Cardiometabolic Research Center in Ponce Puerto Rico, both dedicated clinical research centers with over 20 years experience as principal investigator in multiple clinical trials in Diabetes Mellitus, Atrial Fibrillation, Vitamin D, Angina, Heart Failure, Arterial Hypertension, Testosterone Optimization Therapy, Endocrine Diseases among others, with different pharmaceutical companies and universities within the United States and Puerto Rico. Also collaborating in writing and implementing clinical research protocols for INH.
Dr. Vazquez Tanus is a recognized National Leader for landmark multi-center clinical trials and recognized national and international speaker; was officially appointed National Leader for the multicenter clinical trial Vericiguat Global Study in patients with heart failure and reduced ejection fraction (VICTORIA).
Dr. Vazquez Tanus completed the advanced fellowship in Anti Aging, Regenerative & Functional Medicine, and fellowship training in Sports Medicine is certified in advanced IV Nutrition Therapies, and Stem Cells Therapies, also expert in Bioidentical hormone replacement therapy and certified BioTE physician.
Dr. Vazquez Tanus also completed full training in Clinical Homeopathy by the C.E.D.H. in France. Actually with two successful practices in Ponce PR and Doral Florida