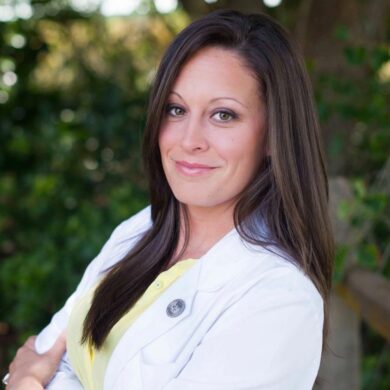 Stephanie Aubrey, DPT
Board-Certified Orthopedic Clinical Specialist
Dr. Stephanie Aubrey is part of the faculty at the University of St. Augustine for Health Sciences. She has been able to assist the next generation of Physical Therapy Doctors with the basics of patient interaction and skills needed to succeed in the healthcare environment. She is also the founder of Southern Phoenix Physical Therapy and Wellness Center INC., a not-for-profit organization that is dedicated to providing wellness and physical therapy services to first responders and veterans. In addition to being the founder, Dr. Aubrey has created specialized evaluation and treatment plans customized to the needs of this challenging population.
Dr. Aubrey is also one of the creators of EPI Conferences Fall Prevention Certificate Program. The Fall Prevention Program is an all-encompassing guide for healthcare and physical rehabilitation professionals that cover everything from the anatomy of a fall, treatments based on conditions, and an easy to implement fall prevention program.
Dr. Aubrey currently works as the Health and Wellness Director of Triforce Health, an antiaging, rehabilitation and wellness clinic in St. Augustine, Florida. Dr. Aubrey's previous experiences at Brooks Rehabilitation and Atlas Physical Therapy and Sports Medicine motivated her to create a new paradigm where clients have the opportunity to work on improving their performance and quality of life. Certified in dry needling, manual therapy, and a number of other modalities, she knows the value of holistic medicine and uses an all-inclusive approach for all of her physiotherapy clients.