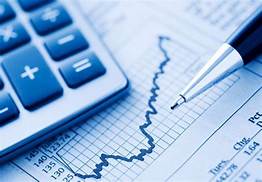 An accelerated/advance payment is a payment intended to provide necessary funds when there is a disruption in claims submission and/or claims processing. CMS is authorized to provide accelerated or advance payments during the period of the public health emergency to any Medicare provider/supplier who submits a request to the appropriate Medicare Administrative Contractor (MAC) and meets the required qualifications
Eligibility: To qualify for advance/accelerated payments the provider/supplier must:

Have billed Medicare for claims within 180 days immediately prior to the date of signature on the provider's/supplier's request form,
Not be in bankruptcy,
Not be under active medical review or program integrity investigation, and
Not have any outstanding delinquent Medicare overpayments.

Amount of Payment: Qualified providers/suppliers will be asked to request a specific amount using an Accelerated or Advance Payment Request form provided on each MAC's website. Most providers and suppliers will be able to request up to 100% of the Medicare payment amount for a three-month period. Inpatient acute care hospitals, children's hospitals, and certain cancer hospitals are able to request up to 100% of the Medicare payment amount for a six-month period. Critical access hospitals (CAH) can request up to 125% of their payment amount for a six-month period.
Processing Time: Each MAC will work to review and issue payments within seven (7) calendar days of receiving the request.
Repayment: CMS has extended the repayment of these accelerated/advance payments to begin 120 days after the date of issuance of the payment. The repayment timeline is broken out by provider type o All other Part A providers and Part B suppliers will have 210 days from the date of the accelerated or advance payment was made to repay the balance.
Fact Sheet:
https://www.cms.gov/files/document/Accelerated-and-Advanced-Payments-Fact-Sheet.pdf