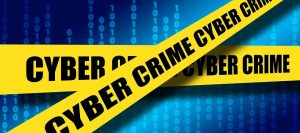 Cybercrime could be defined as criminal activities involving the use of computers and/or the Internet. As the FBI states in their web page: "The FBI is the lead federal agency for investigating cyber-attacks by criminals, overseas adversaries, and terrorists. The threat is incredibly serious—and growing. Cyber intrusions are becoming more commonplace, more dangerous, and more sophisticated."
In fact, the 2017 Cybercrime Report posted by the Herjavec Group, reported that cybercrime damages will cost the world $6 trillion annually by 2021. Additional highlights of this report included:
Cybercrime costs include damage and destruction of data, stolen money, lost productivity, theft…
To continue reading this article, please click Here.
Written by: Dr. Jose I. Delgado, CEO/Founder of Taino Consultants, Inc.