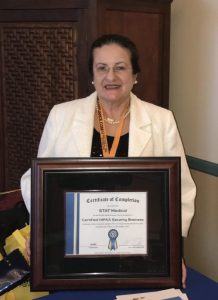 It has taken me three days to recover from the EPI Conference that took place at the Royal Pacific Resort in Orlando, Florida. The conference was designed to cover a HIPAA Security Bootcamp, a networking event and the actual topics for the conference. There was so much going on that I will not try to cover everything but simply provide a brief after action report.
HIPAA Security Bootcamp. Intense may not be the right word to describe this EPI Conference event but it may be somewhat close. The event started at 8:30 AM sharp and didn't finish until 5:30 PM…
To continue reading this article, please click Here.
Written by: Dr. Jose I. Delgado, CEO/Founder of Taino Consultants, Inc.