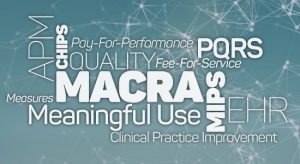 The MACRA due date to finalize capturing measures is December 31st, 2017. Failure to capture these measures will have a cascading result as it regards to Medicare payment. I actually have been doing presentations about this topic for quite some time now and the only shock I have experienced is the knowledge level of my audiences. To make matters worse, I was looking at Medicare's guidance documents via CMS website and I was very impressed with their efforts until the point I realized that some of the information was not necessarily accurate. Of course, when you consider that the new
To continue reading this article, please click Here.
Written by: Dr. Jose I. Delgado, CEO/Founder of Taino Consultants, Inc.