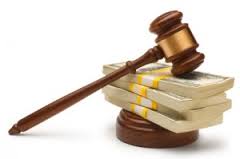 eClinical, a Massachusetts company agreed to pay $155M to settle claims that they falsely obtained their Electronic Health Record (EHR) certification.
Under the Health Information Technology for Economic and Clinical Health (HITECH) Act Providers and Organizations had the ability to claim a financial incentive for the implementation of electronic health records in their offices. Based on this incentive and the need to use a certified EHR over 125,000 providers selected to use eClinical. Regretfully, as stated in the Department of Justice's release, eClinical's product failed to meet the requirements of a certified EHR. While eClinical claims that they didn't do… 
To continue reading this article, please click Here.
Written by: Dr. Jose I. Delgado, CEO/Founder of Taino Consultants, Inc.