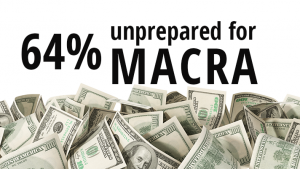 By now we hope that all healthcare professionals and organizations recognize the term MACRA and what it really means. Yet, it seems that the majority of the affected population still fails to understand the importance of this term and the fact that they are running out of time to prevent a future reduction in payments.
MACRA is all about numbers and while the options are daunting the beauty of the system is that Providers and organizations have choices as it relates to the measures they will be accountable for. For example, under the quality measure we only have to choose…
To continue reading this article, please click Here.
Written by: Dr. Jose I. Delgado, CEO/Founder of Taino Consultants, Inc.