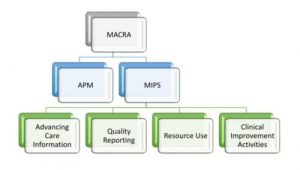 I started this article and previous seminars by referring to MACRA as Medicare's new payment system. However, that concept is incorrect and an oversimplification of MACRA.  MACRA stands for "Medicare Access and CHIP Reauthorization Act" and while the same will affect how Providers will get paid it is not necessarily a payment system.  Medicare considers MACRA a Quality Program and refers to MACRA as their Quality Payment Program.  At this point in time I feel comfortable writing that MACRA is a data collection initiative from Medicare that uses a bonus program as an incentive to get Providers to participate. Using…
To continue reading this article, please click Here.
Written by: Dr. Jose I. Delgado, CEO/Founder of Taino Consultants, Inc.