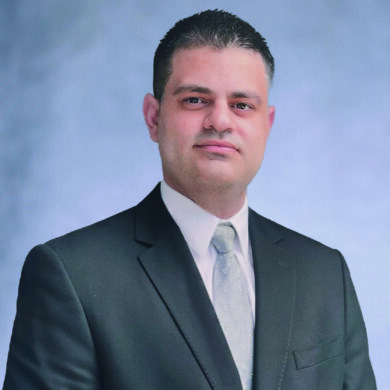 Dr. Kamal Wahab
Associate Medical Director at VITAS Healthcare
Kamal Wahab, MD, is Associate Medical Director for VITAS® Healthcare in Gainesville, Florida. He oversees the care of patients in their homes, nursing homes, and assisted living communities. He also educates community physicians and healthcare partners about the benefits and value of hospice and palliative care.
Driven by a passion for family and community, Dr. Wahab provides compassionate care catered to the needs of patients living with advanced illnesses. A background in geriatrics and family medicine informs his approach to care, defined by evidence-based medicine, open communication, and a sense of duty to patients and their families.
"My goal is always to give my best to my patients and my community," says Dr. Wahab. "I'm looking forward to serving the Gainesville community, reinforcing VITAS' footprint here, and demonstrating how our services support a higher quality of life."
Dr. Wahab joined VITAS in 2021 following the completion of a hospice and palliative medicine fellowship at the University of Miami/Jackson Memorial Hospital in Miami, Florida. He is a member of the American Academy of Hospice and Palliative Medicine and the American Geriatrics Society.
He also completed a geriatric medicine fellowship at the University of Miami/Jackson Memorial Hospital, during which he was bestowed the COVID-19 Recognition Award for steadfast service to his patients and the community during the pandemic's peak.
Dr. Wahab earned his medical degree at the University of Balamand Faculty of Medicine and Medical Sciences in Achrafieh, Lebanon, at Saint George Medical Center. He completed a residency in family medicine at the American University of Beirut Medical Center in Lebanon and earned a bachelor's degree in biology at the American University of Beirut.
Register to see his CME Accredited Presentation "Determining Prognosis in Cancer and Non-Cancer Diagnoses" on Sunday, May 21st! VITAS Healthcare will also be at our EPI "Best Ball" Golf Tournament, Thursday, May 18th ~ Reserve your spot today HERE.