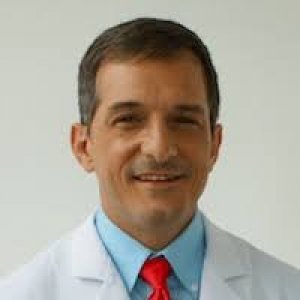 Dr. Richard DeAndrea
Integrative Medicine Physician
Dr. DeAndrea is an Integrative Medicine Physician, a traditionally trained medical doctor that unites many healing modalities.  His approach focuses on powerful up to date medicines, self-care and holistic living. He believes that health is fostered when the proper environment is created for healing. His contribution to the Integrative team approach at the center emphasizes nurturing the body's innate intelligence for wellness.
In an effort to find evidence for alternative treatments Dr. DeAndrea has studied and practiced everything from traditional folk medicine to hyperbaric oxygen therapy and stem cells. He received a naturopathic medical degree from the American Naturopathic Medical Association for a five-year pilot research project that established "Nutritional Medicine" as a standard of treatment in the Los Angeles County Head Start Programs. He was awarded the Los Angeles Outstanding Community Service Award by the Training and Research Foundation in 1995 and 1996 for teaching the fundamentals of self-care to the families and children of the Watts community.
Dr. DeAndrea has been described as a "Jack of all Trades," by his colleagues. He uses acupuncture, aromatherapy, nutrition, herbology, Ayurveda, yoga, meditation, creative visualization, colon hydrotherapy, physical therapy, hypnotherapy, oxygen therapy, chelation, stem cell therapy, regenerative anti-aging and the traditional allopathic treatments to create personalized healing prescriptions for his clients. His approach is multidisciplinary and based in education. He is the co-founder of the "21 Day Detox" wellness workshops, featured on Life Time Television, CNN, and 48 hours. Dr. DeAndrea combines traditional and complimentary diagnostic techniques with a unique intuitive sense. His treatments are aimed at addressing the physical, psychological and spiritual components of health.
Dr. DeAndrea had a calling to practice medicine as a boy, while his father served in the Navy.  He grew up in Hell's Kitchen, New York City. The struggles of inner city living drove him to seek healing as a life's path. He received a scholarship to pursue a medical education at the State University Health Science Center of New York where he graduated Summa Cum Laude. After his medical training at Cornell University's Lennox Hill hospital, he decided to study the integrative approach to healing while traveling throughout the United States.
Dr. DeAndrea believes that healing should be a unique and enjoyable experience. In 1998 he and Woody Harrelson joined forces to open the first oxygen bar in United States.
As an integrative physician who believes in a progressive approach, Dr. DeAndrea serves as medical advisor to the American Naturopathic Medical Association, the Physician's Committee for Responsible Medicine, Whole Life Times Magazine and Earth Save International. Dr. DeAndrea is an avid surfer and a believes he can improve by knowing the love is always the best medicine. He is Christian and loves the master healer, Jesus.  He is a nationally recognized speaker, educator, and writer who is dedicated to helping people heal.
This Speaker is Sponsored by: